You Will Feel like Them Onboard Our
Private Yacht Rental in Playa del Carmen
Luxury Private Yacht Rental in Playa del Carmen
Enjoy your party onboard our Luxury Private Yacht in Playa del Carmen
43 Feets Luxury Yacht
 (1 to 20 pp) 
(Minimum 3 hours)
INCLUDES
*Round trip Transportation (Playa del Carmen)*

All Taxes

Snacks

Food (4 hours or more)

All You can Drink on board

Fun articles

Personal Staff and crew

Personal Guide all time with you

Non professional Photographer (Pictures on email for FREE)

Towels

Snorkels
NON INCLUDES
Tips (crew, driver, hostes)

Premium alcohol

PRICE

1 a 15 persons: 3 hours 950 USD (EXTRA HOUR 250 USD)
RECOMENDED 4 Hours
Extra Persons: Up to 20 ppl oboard, 90 USD (per person from 16 to 20 persons)
Luxury Private Yacht Rental in Playa del Carmen
Enjoy your party onboard our Luxury Private Yacht in Playa del Carmen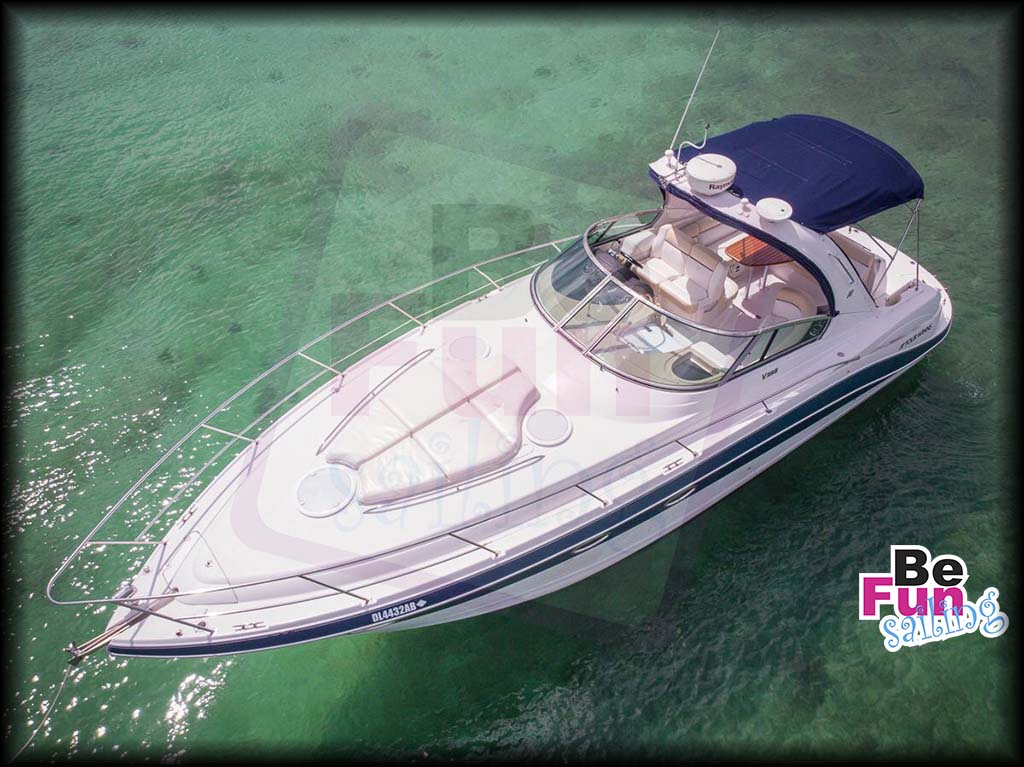 37 Feets Luxury Yacht
 (1 to 10 pp) 
(Minimum 3 hours)
INCLUDES
*Round trip Transportation (Playa del Carmen)*

All Taxes

Snacks

Food (4 hours or more)

All You can Drink on board

Fun articles

Personal Staff and crew

Personal Guide all time with you

Non professional Photographer (Pictures on email for FREE)

Towels

Snorkels
NON INCLUDES
Tips (crew, driver, hostes)

Premium alcohol

PRICE

1 a 5 persons: 3 hours 800 USD (EXTRA HOUR 200 USD)
RECOMENDED 4 Hours
6 a 10 persons: 3 hours 950 USD (EXTRA HOUR 250 USD)
RECOMENDED 4 Hours
You will FEEL AMAZING on our YACHTS
Enjoy a Luxury Yacht Party in Playa del Carmen
Private Yacht Rental in Playa del Carmen
Luxury, attention to detail, unlimited fun, exclusivity, class and comfort are the words that best describe our fleet of private yachts. All of them are available to make the best experience out of this trip, one that you will remember all your life!
Join us onboard these spectacular watercrafts and enjoy the blue waters of the Caribbean Sea with style. Anything you have ever dreamed or wished to make your party in a yatch be a unique and glamorous experience is waiting for you, we have it prepared!
There is no limit for the aquatic activities you wish to do in our yachts. The best parties, celebrations, romance, sunsets, strolls by the Riviera Maya…witness the most beautiful islands and the areas that make this land the best place for your holiday and really enjoy your best!
Do you have any ideas in mind to perform an aquatic activity?
LET US PAMPER YOU.
Enjoy our beautiful private yachts with the following amenities:
A deluxe experience

Activities on board

Unlimited domestic bar

Do you like fishing? We have it!

All the music you want

Sancks

Meals (depending on how many hours you hired the yacht for)

And all the necessary equipment and accessories to make the best party out of this trip!
We can also coordinate the following activities:
Transportation services

Chef on board

Theme parties

Bachelor parties

Photoshootings

Romantic dinners

Sunset experiences
Anything you want, whenever you want it and how you want it…all you have to do is request it and we will make it possible

!
Book with us your Private Yacht in Playa del Carmen, EASY and FAST!
Let us know your dates and prefferences and we will send you the PERFECT CHOICE and PROMOTIONS!