Catamaran Rental in Playa del Carmen
The best Catamaran Rental in Playa del Carmen and the Riviera Maya
Private Premium Catamaran
1690 USD all day (1 to 15 persons)
INCLUDES
Luxury Catamaran 

Extra Surprises 

All day Activitie (7 Hours Sailing)

Round trip Transportation

All Taxes

Snack

Food

All You can Drink on board

Personal Staff and crew

Acivities on board and Fun articles

Snorkeling on a beautifull Reef

Personal Guide all time with you

Non professional Photographer (Pictures on email for FREE)

Visit to Isla Mujeres and time to stay at the island (Optional)
NON INCLUDES
Tips (crew, driver, hostes)

Premium alcohol

Towels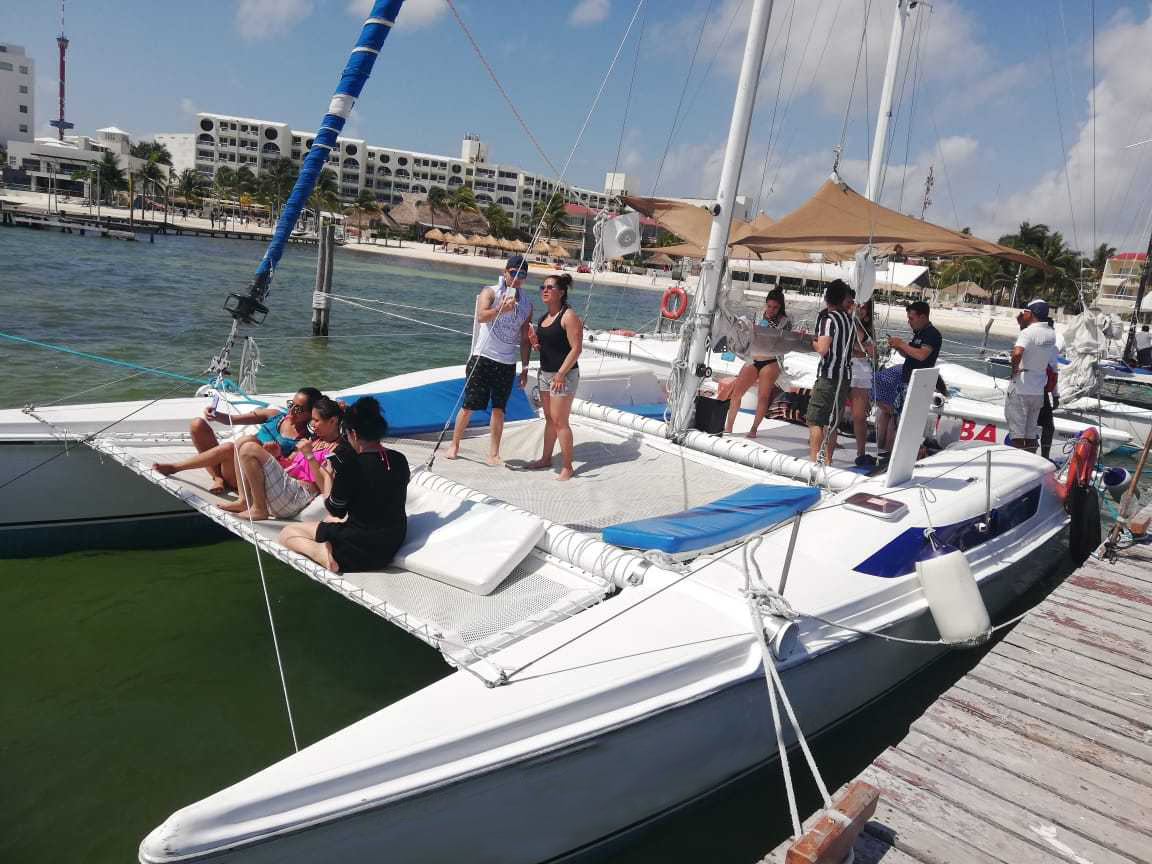 Private Basic Catamaran
1490 USD all day (1 to 15 persons)
INCLUDES
Basic Catamaran 

Extra Surprises 

All day Activitie (7 Hours Sailing)

Round trip Transportation

All Taxes

Snack

Food

All You can Drink on board

Personal Staff and crew

Acivities on board and Fun articles

Snorkeling on a beautifull Reef

Personal Guide all time with you

Non professional Photographer (Pictures on email for FREE)

Visit to Isla Mujeres and time to stay at the island (Optional)
NON INCLUDES
Tips (crew, driver, hostes)

Premium alcohol

Towels
Shared Premium Catamaran
124 USD / person
INCLUDES
Luxury Catamaran (Platinum)

Extra surprises (Platinum)

All day Activitie (7 Hours Sailing)

Round trip Transportation

All Taxes

Snack

Food

All You can Drink on board

Personal Staff and crew

Acivities on board and Fun articles

Snorkeling on a beautifull Reef

Visit to Isla Mujeres and time to stay at the island

Low Altitude Parasailing (wheather conditions)
NON INCLUDES
Tips (crew, driver, hostes)

Premium alcohol

Towels
Luxury Yacht Rental in Playa del Carmen
The best Luxury Yacht Rental in Playa del Carmen and the Riviera Maya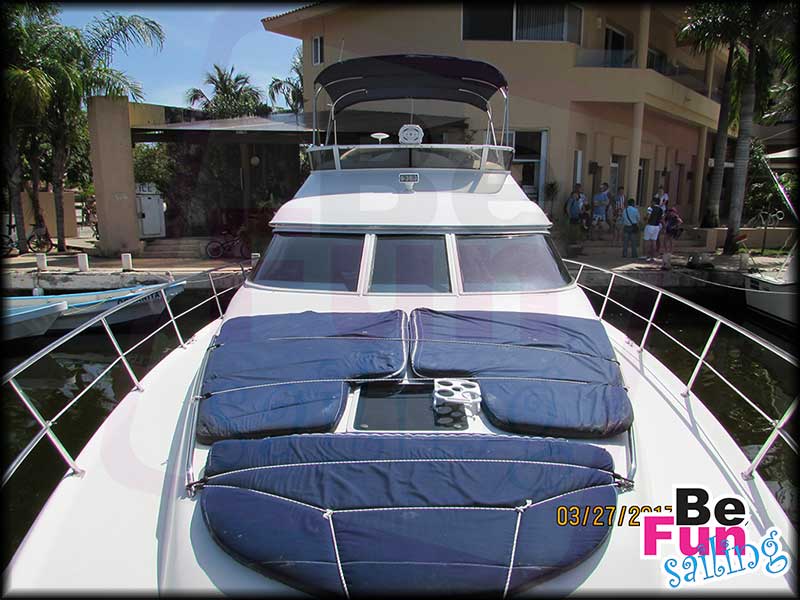 43 Feets Luxury Yacht
 (1 to 20 pp) 
(Minimum 3 hours)
INCLUDES
*Round trip Transportation (Playa del Carmen)*

All Taxes

Snacks

Food (4 hours or more)

All You can Drink on board

Fun articles

Personal Staff and crew

Personal Guide all time with you

Non professional Photographer (Pictures on email for FREE)

Towels

Snorkels
NON INCLUDES
Tips (crew, driver, hostes)

Premium alcohol

PRICE

1 a 15 persons: 3 hours 1100 USD (EXTRA HOUR 250 USD)
RECOMENDED 4 Hours
Extra Persons: Up to 20 ppl oboard, 95 USD (per person from 16 to 20 persons)
Shared Basic Catamaran
99 USD / person
INCLUDES
Luxury Catamaran (Platinum)

Extra surprises (Platinum)

All day Activitie (7 Hours Sailing)

Round trip Transportation

All Taxes

Snack

Food

All You can Drink on board

Personal Staff and crew

Acivities on board and Fun articles

Snorkeling on a beautifull Reef

Visit to Isla Mujeres and time to stay at the island

Low Altitude Parasailing (wheather conditions)
NON INCLUDES
Tips (crew, driver, hostes)

Premium alcohol

Towels
37 Feets Luxury Yacht
 (1 to 11 pp)
(Minimum 3 hours)
INCLUDES
*Round trip Transportation (Playa del Carmen)*

All Taxes

Snacks

Food (4 hours or more)

All You can Drink on board

Fun articles

Personal Staff and crew

Personal Guide all time with you

Non professional Photographer (Pictures on email for FREE)

Towels

Snorkels
NON INCLUDES
Tips (crew, driver, hostes)

Premium alcohol

PRICE

1 a 5 persons: 3 hours 950 USD (EXTRA HOUR 200 USD)
RECOMENDED 4 Hours
6 a 11 persons: 3 hours 1100 USD (EXTRA HOUR 250 USD)
RECOMENDED 4 Hours
How to get your Boat Rental in Playa del Carmen
TAKE A LOOK
Take a look of our yachts and catamaran's avalables and our packages, promotions and online prices.
01.
BOOK WITH US!
We want to offers only the best for you, we will assist you in all you need, make sure we will make real all your wishes!
02.
KEEP IN TOUCH
We will asign your Outing Host to be in touch with you for all you can need while the date of your outing comes!
03.
ENJOY
Enjoy your Outing day with us!, THE BEST music, yachts and catamarans, staff, food and service.
04.
The Riviera Maya, is a destination recognized worldwide for many aspects, including its culture, traditions, beauty, PARTIES and especially the beautiful Caribbean Sea, where you can find a wide area of ​​the most beautiful beaches in the world throughout the Riviera.
Site by excellence for the realization of the most fabulous and fun trips on yachts and catamarans that will undoubtedly provide an unforgettable experience, always marking a beautiful image in your mind and your heart.
Sail with us on the most beautiful turquoise water where you can have the pleasure of finding a wide variety of fish, starfish, stingrays, turtles, and much more and if that was not enough, you can also swim with all these species on occasion when you travel on some of our boats.
We distinguish ourselves by always giving the best and much more to make your trip to Playa del Carmen and the Riviera Maya the best experience of your life,
If you come to Playa del Carmen, you can not miss a trip of these in the company of the best crew, with the best organization and the most exclusive benefits you deserve at the most competitive cost in the market, in Be Fun Sailing, you, your Friends and family are the most important.
Because they are not just a simple holidays, it is a unique lifestyle.
The best services for Yacht and Catamaran Rentals in Playa del Carmen and the Riviera Maya
Be Fun Sailing, Catamaran and Yacht Rental in Playa del Carmen
Next
The best experience EVER, the crew was AWESOME and the people of Be Fun Sailing organizates everithing for me and my group, for sure, i will come back again.

Stephan Collins
All my trip was Awesome, they make everithing for me, Transportation, accommodation, ativities, Everithing, we really enjoy our vacations at Playa del Carmen, Thanks a LOT, Be Fun Friends!!!

Taylor Felsman
Previous
Rent a Yacht or Catamaran in Playa del Carmen, EASY and FAST!
Let us know your dates and prefferences and we will send you the PERFECT CHOICE and PROMOTIONS!